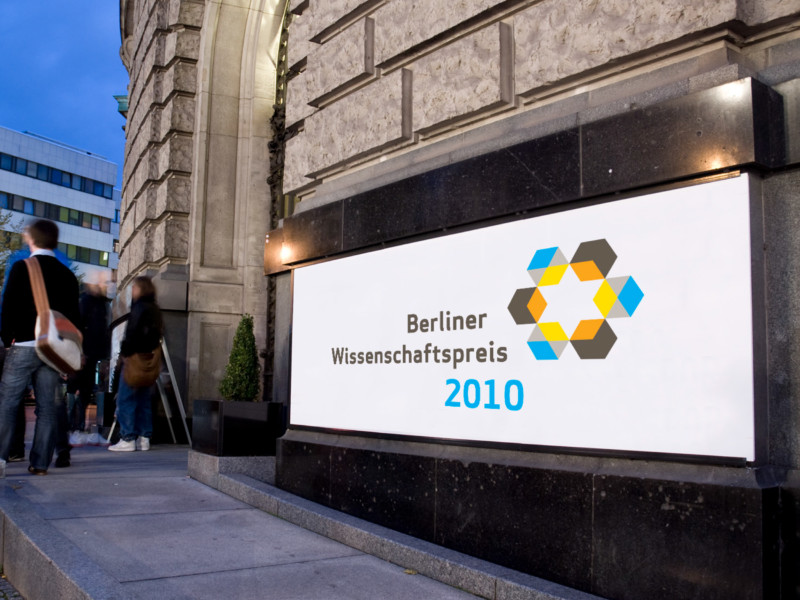 Winter 2009/10, Berliner Wissenschaftspreis
Students: Tilmann Hielscher, Christian Klier, Alexandra Klobouk, Sebastian Lörscher, Tim Peix, Katalin Pöge.
On behalf of the Berlin Senate Administration For Education, Science and Research, the students developed a logo for the Berliner Wissenschaftspreis. The Berlin Science Prize, which is presented by the city's governing mayor, was awarded for the first time at the end of 2008. It recognizes outstanding scientific or research achievements related to the city Berlin and is awarded together with a cash prize. There is also a junior award granted each year to young achievers in the fields of science and research.